Quentin Tarantino takes to his the Tarantino Film Archives each year and releases his own Top 10 of the previous 12 months. The director, who we know absolutely loves the art of film, has released his top 10 (so far). That must speak volumes to the cinematic year that is 2013 and the amazing crop of movies we've been treated to… and Oscar season is barely getting going!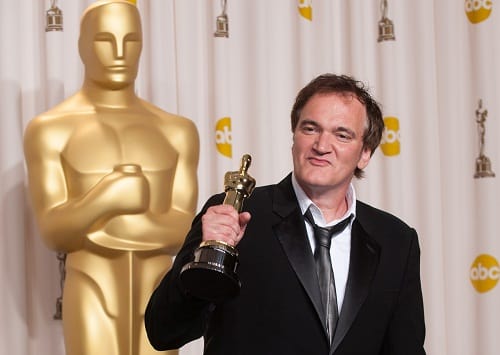 Perhaps he was moved by the box office success of Gravity and its resounding critical raves to get this list out there so that even more people can race to the cinemas to see Alfonso Cuaron's game-changer (what are the Top 10 Game-Changing Sci-Fi Movies?).
Either way, it's an interesting list filled with blockbusters, indies and… Woody Allen?
Here is Tarantino's top 10 of 2013 so far (and check out our Top 10 of 2013 so far… compiled in July). These are in alphabetical order:
Afternoon Delight
Before Midnight
Blue Jasmine
The Conjuring
Drinking Buddies
Frances Ha
Gravity
Kick-Ass 2
The Lone Ranger
This Is the End
What are the biggest surprises? How about the under-performing Kick-Ass 2 and the widely lambasted The Lone Ranger? Independent films Frances Ha, Drinking Buddies and Afternoon Delight make the list… and none of those three features a gun. Just when you think you know someone!