Ridley Scott has recently released his latest, The Counselor, and was talking to Empire magazine when he was asked about two sequels to two very different films of his.
Both are said to be in development, but each sound like they are in different stages of actually happening. We've heard that the Prometheus sequel script is currently completed, and Scott confirmed that fact. "Prometheus 2 is written," Scott said. "Prometheus was a great experience for me. Chasing number two, we can start evolving the grand idea."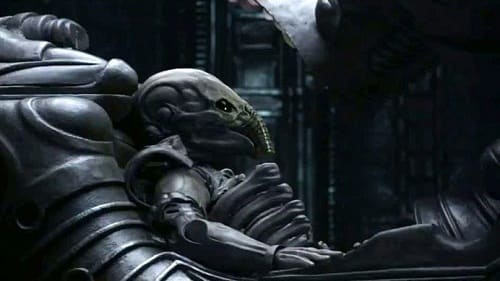 "Chasing" the sequel? That does not sound too good. It may be an uphill battle as that sci-fi epic wasn't seen as the huge hit it needed to be to warrant a sequel. Yet, it was clearly part of a bigger universe for the director, and given the weight he wields in Hollywood, Movie Fanatic would not be against Prometheus 2 making it to the silver screen.
As for that other film sequel that has been long-rumored, Blade Runner 2, Scott simply said, "Yeah, we're working on Blade Runner 2 right now, that will happen sooner or later."
Hey, we'll take it.