Saving Mr. Banks Stills: Tom Hanks' Walt Disney Tries to Make Mary Poppins
by Joel D Amos at . Updated at . Comments
From that first still of Tom Hanks as Walt Disney, you had to know that Saving Mr. Banks would be something special. Then, we saw that incredible Saving Mr. Banks trailer and the film's December 20 release date was promptly circled on our calendars. Disney has released four stills from the film that features not only Hanks as Disney, but also fellow Oscar winner Emma Thompson as P.L. Travers. Yes, she plays the woman who penned Mary Poppins.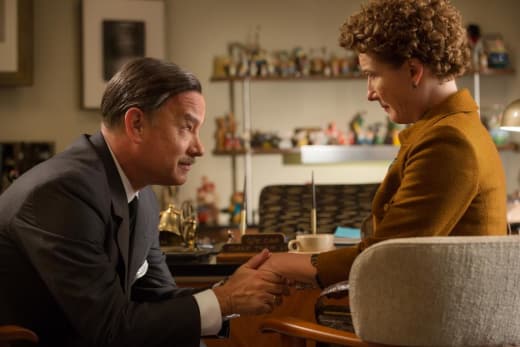 See, it wasn't a given that the classic film would ever even come to be. Travers traveled to Hollywood to meet Mr. Disney and things did not exactly go that well… at first.
When she heard the songs that Richard and Robert Sherman (Jason Schwartzman and B.J. Novak) wrote for the proposed movie of her beloved book… she balked. History shows that their tunes would become iconic. The look from the two of them in the below still must be after one of Travers' famous critiques.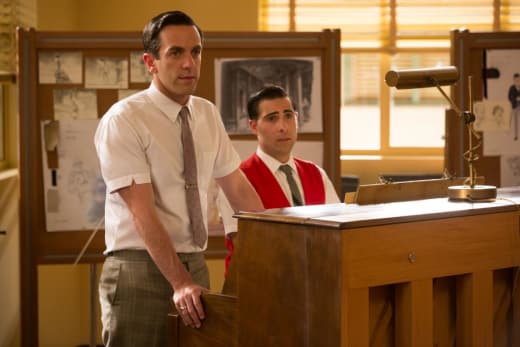 The final stills appear to be scenes where Disney and the Shermans try their best to convince Travers that they have the right vision to make Mary Poppins something special. Of course we know they did, but how they got there is what makes Saving Mr. Banks a holiday must-see.