Star Wars Episode VII: George Lucas' Son Reveals "I Know What Happens"
by Joel D Amos at . Updated at . Comments
George Lucas has been mum when it comes to his knowledge about the world that J.J. Abrams is carrying on that he created. Although his son… that is another story. "I already know what happens," Jett Lucas teased to Flicks and the City. "I'm happy with what's going to happen."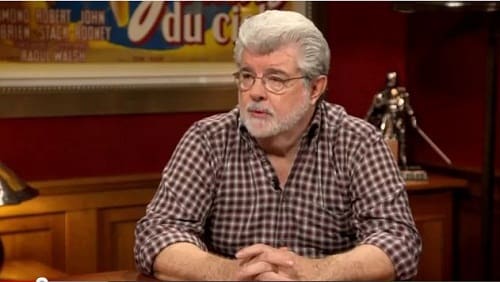 I suppose that's good news for the millions of Star Wars fans out there -- in the sense that despite all the mystery about the upcoming Star Wars: Episode VII, there is a solid script in place.
The "little" Lucas also admitted that for a significant amount of time prior to the Disney purchase of LucasFilm, his father had plans in place to mount a new trilogy. "We knew probably a year prior to the purchase he had started writing and researching, starting his whole little process. About a year later was when the idea of selling to Disney came up," Lucas said.
"It's nice because he's happiest when he's writing and doing something with his time."
As is no surprise to anyone who knows Lucas or his work, the history-making filmmaker (who created one of our Top 10 Game Changing Sci-Fi movies) had trouble letting go to not only his franchise, but his studio.
"I knew that he was very torn on the matter. He was like a kid who had turned 18 and was ready to leave the house," Lucas admitted. "Every parent has wanted to let their children go but they want to hold on to you."
And in news that should please those who wonder whether the man who created this universe would have anything to do with Abrams' project, Jett simply said that his father is "constantly talking" to the franchise's new helmer.
Now, we must turn to casting… beyond the Saoirse Ronan confirming her audition, we still don't have much to go on!