Ever the comedian, Ted creator Seth MacFarlane previously said that the release date for Ted 2 would be Passover. Now, we know exactly when the sequel to Ted will arrive and it is June 26, 2015.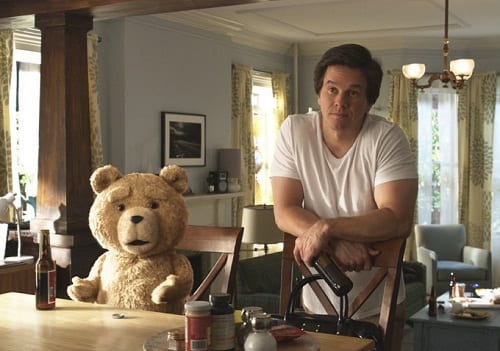 Universal Pictures, we guess in hindsight a more reliable source when it comes to when a movie comes out, has announced that the teddy bear with a foul mouth and a penchant for easy women and booze will return with Mark Wahlberg the summer after next.
Now we have one more reason to call 2015 the best summer ever.