Teenage Mutant Ninja Turtles: William Fichtner Says Shredder is "Awesome"
by Joel D Amos at . Comments
When we talked to William Fichtner for The Lone Ranger, his passion for working with Jerry Bruckheimer was clear. The man has made many movies with him and it is clear the actor has great respect. So, when he signed up for the uber-producer's latest, Teenage Mutant Ninja Turtles, he probably didn't necessarily expect to have his mind completely blown. But, that is exactly what happened.
"It's not like any Mutant Ninja Turtles thing you've ever seen before. It's freaky, they're cool, and they're mutants and they look awesome," Fichtner said in a recent interview. "It's tough and it's going to be really, really great."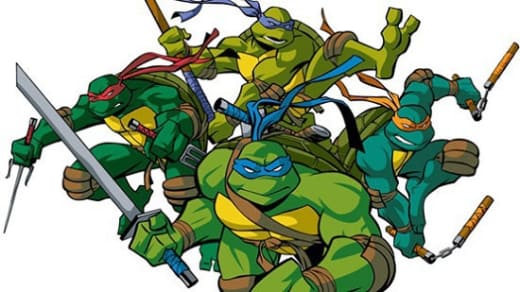 He also promised that that cartoony feel that has permeated all previous cinematic versions of Teenage Mutant Ninja Turtles is completely gutted. "It always had sort of a bouncy cartoon feel to me, which is great, that's why it was appealing," Fichtner said. "That's not this movie."
He also promised that Shredder is in this film, and to say it is a fresh take on that entity, sounds like a gross understatement. Although he could not say much about his character, he sure sounded excited about Shredder!
"I play a guy named Eric Sachs and we find out that Eric Sachs is somebody else too. I can't give away too much in the story but I can tell you that who Shredder is in the telling of this Turtles is unlike any telling of the story before," he said. "Shredder dons himself with armor, and that's who he is and that happens in this story. It's the backstory on how it all began with the turtles, that the character of Eric Sachs... it's not by chance that he knows the Turtles."
Fichtner also admitted that fans will be surprised at how Shredder fits into the story. "His connection and relationship to the turtles is a bit surprising and for an actor playing it, the backstory, which comes out in this film, is really intriguing," he said. "We made some changes while filming that I thought are just awesome."
Teenage Mutant Ninja Turtles lands in theaters on August 8, 2014.