The Frozen Ground DVD Review: Nicolas Cage Pursues Killer John Cusack
by Joel D Amos at . Updated at . Comments
Frozen Ground arrives on DVD and Blu-Ray and features a performance by Nicolas Cage that is among the best of his career and certainly the best in at least a decade. And John Cusack is pretty darn creepy as a serial killer.
As teased in The Frozen Ground trailer, the film tells the true story of an Alaskan detective and his pursuit of that state's most notorious serial killer. Over several years, Robert Hansen (Cusack) would hunt, capture and kill young women like a wolf pursuing its prey in the Alaskan wilderness. No one could even come close to finding the killer's trailer… until Cage's State Trooper Jack Halcombe took the case.
With The Frozen Ground, both actors raise their game and the thriller will have you guessing around every corner and also features a break-out performance by Vanessa Hudgens as the only one of Hansen's victims to escape.
Frozen Ground also scores by having the landscape of the title act as if it is its own character. The killer benefited from the rough locales of Alaska in not getting caught for over 13 years and that is painstakingly showcased throughout writer-director Scott Walker's tense thriller.
Who knew there was such a seedy underground to Alaska? But as it is teased in The Frozen Ground trailer, Walker manages to have his viewers wipe away the snow and ice to reveal a world where even the most evil can do their dirty work… but still not get away with it.
Given that Frozen Ground is so Walker's movie, his audio commentary is utterly fascinating. Walker's take on how and why he shot certain scenes illustrate that this is an artist we will be hearing from much more in the future. We're not the biggest fans of deleted scenes, but on The Frozen Ground DVD and Blu-Ray, watching them with the audio commentary (rarely used) of Walker lets the viewer in on why the scenes were deleted, and yet also adds to the experience of the movie as a whole.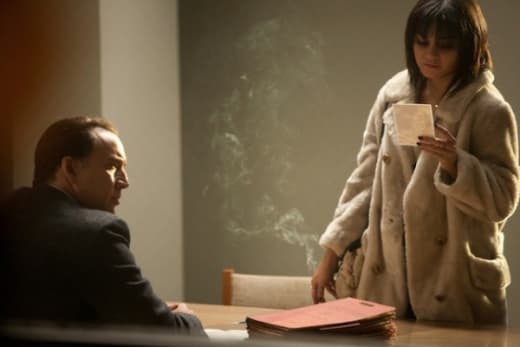 The behind-the-scenes featurette with the cast and crew, Examining The Frozen Ground, adds a harrowing aspect to the entire DVD experience as it shows the lengths to which everyone involved would go to tell this haunting story and most importantly, pay tribute to the real-life victims of the serial killer.
And then lastly, the Anatomy of a Serial Killer featurette is a difficult watch. But, should you take the endeavor, getting into the mindset of Cusack's real-life character only adds to the experience of feeling the frigid cold blood that runs through the man's veins that led him to take the life of so many, without a shred of remorse.