Marvel has released seven photos from the highly anticipated Thor: The Dark World. The images below feature new looks at Thor (Chris Hemsworth) and Loki (Tom Hiddleston) as well as an intense scene featuring Jane (Natalie Portman) and Thor.
We also get a closer look at the film's villain Malekith (Christopher Eccleston), who looks like he means business!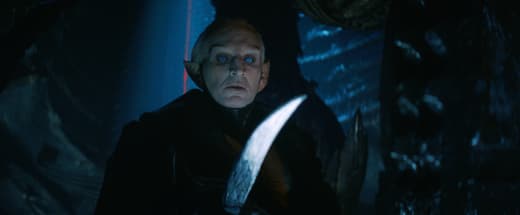 As we know from the Thor: The Dark World trailer, Thor recruits his brother Loki to help in his fight to save not only Asgard and Earth, but the entire universe. In the below shots, director Alan Taylor has crafted some battle scenes that appear to be, literally, out of this world. Also... digging the gold helmets!
And lastly, we've got a photo that for us was the best part of the most recent Thor: The Dark World Agents of SHIELD trailer. It's when Jane confronts Loki and gives him a good slap. The following photo is moments before that!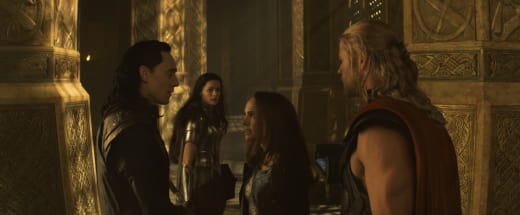 Thor: The Dark World lands November 8.