Tina Fey & Amy Poehler to Host Golden Globes: Next Year Too!
by Joel D Amos at . Updated at . Comments
Awards season is truly starting to come into view, what with the films that are sure to be nominated coming out -- like Gravity -- along with the news that Ellen DeGeneres will host the Oscars.
Now we have news that Tina Fey and Amy Poehler (soon to star in Free Birds) will be hosting the Golden Globes for the next two years. The broadcast of this year's annual bash put on by the Hollywood Foreign Press Association will be January 12.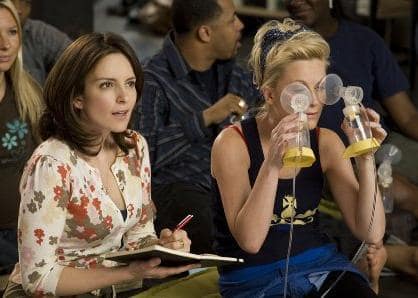 Theo Kingma, leader of the foreign press group, is just a little ecstatic at the news. "We are thrilled Amy and Tina have decided to return as hosts of the Golden Globe Awards for the next two years. Their return ensures that the Golden Globes will once again be the biggest, best and most entertaining awards celebration of the year," Kingma said in a statement.
We at Movie Fanatic are too pleased with the news and hope one day that the duo will be able to host the Oscars. Just saying!