That long-rumored Elton John biopic is officially on, as Focus Features announced today that The Dark Knight Rises star Tom Hardy has been hired to play John in Rocketman. The biopic will chronicle the singer from early musical ingenue to worldwide superstar.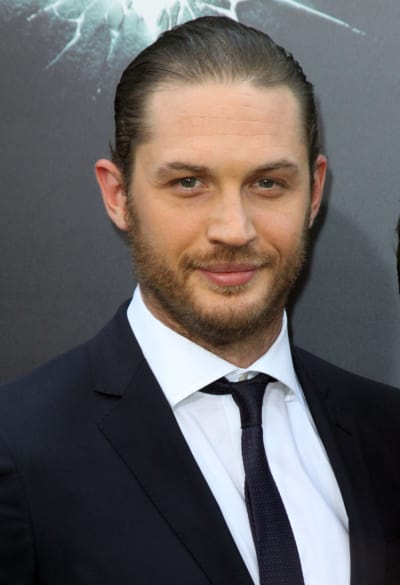 Rocketman will shoot in 2014, and look for fresh versions of John's classics from the music man himself to accompany the drama as it unfolds onscreen. Rocketman will be directed by Michael Gracey and is written by Lee Hall (Billy Elliot). John will oversee the project himself as one part of the producing team.
The announcement came via press release that stated, "Much like the man himself, Rocketman is a larger-than-life movie musical spectacle that tells the story of a child prodigy turned music legend. Elton will re-record many of his iconic hits to parallel the emotional beats of the film that will have audiences on their feet, singing along to his much loved music."
Rocket Pictures, John's film company, could not be more proud with the casting. "Tom is a stellar talent who will add extraordinary depth and nuance in bringing Elton's story to life," company CEO Steve Hamilton Shaw said. "We are excited to have such a gifted actor on board."
What do you think? Let us know...
Is Hardy a good choice to play Elton John?