In what may be the best tagline we've heard in a long time, Vampire Academy has released a new poster and it says it all: "They suck at school!" Given the theme of the movie, is that not perfect?!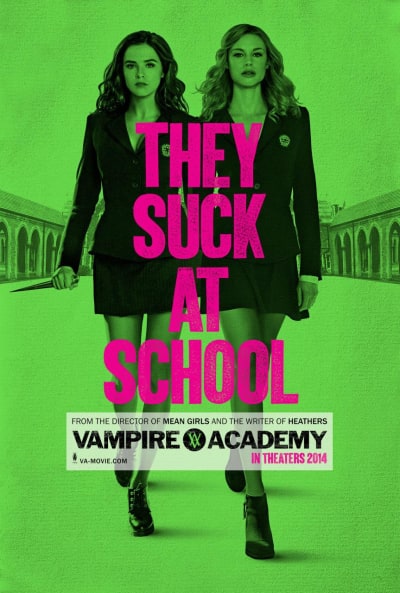 For fans of the series who devoured the Vampire Academy trailer, that February 14, 2014 release date can't get here soon enough. The film comes from the director of Mean Girls (Mark Waters) and the screenwriter of Heathers (Daniel Waters). Even the pedigree is impeccable!
Vampire Academy is based on the smash YA literary series from Richelle Mead and follows what happens at a boarding school for peaceful vampires, called Moroi and Dhampirs (half-vampire and half-humans), when trouble comes calling.