The first weekend movie preview of October finds one of the most astounding movies of the year hitting screens... Gravity. Ben Affleck also has his first film released since it was announced that Ben Affleck is Batman, Runner Runner, and the JFK assassination gets a new look with Parkland.
Gravity: When it comes to science fiction and the movies, history will show there was before Gravity and after Gravity. The Sandra Bullock and George Clooney-starring epic is about much more than two astronauts who are out on a space walk when debris sends them spinning away from the shuttle and lost in space. As our Gravity review stated, this is an impactful emotional journey as well that features an Oscar-worthy performance by Bullock and the release of his masterpiece by director Alfonso Cuaron.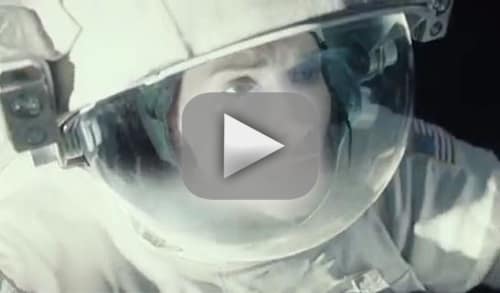 Runner Runner: Justin Timberlake plays a grad student who is on the verge of not being able to afford school anymore. Knowing he usually cleans up at casinos, he heads online to a gambling site and hopes to win his tuition. He loses it all. Thinking he's been taken, he heads down to the Caribbean island where the site is headquartered and confronts its owner, played by Affleck. Our Runner Runner review found the film solid, but not packing the punch it needed, and in fact, pulled punches where they should have been firmly landed. 
Parkland: We all know the JFK assassination story, but rarely has it been told from the point of view of those personally affected by it in Dallas on that fateful day in 1963. Based on the book Four Days in November, the film chronicles everyone from the Secret Service detail left with blood on their hands, the doctors who treated Kennedy at the hospital and even the Oswald family who was suddenly grappling with the fact that their kin killed the most powerful man in the world. For more, check out our Parkland review.