Wild: Director Tells Us Reese Witherspoon "Is Amazing"
by Joel D Amos at . Updated at . Comments
Reese Witherspoon has taken to her WhoSay account and posted a pic of her filming her latest, Wild. Reese is clearly psyched, saying with her photo post, "Here's first pic of me as Cheryl Strayed in Wild. So excited to play @cherylstrayed in a movie!"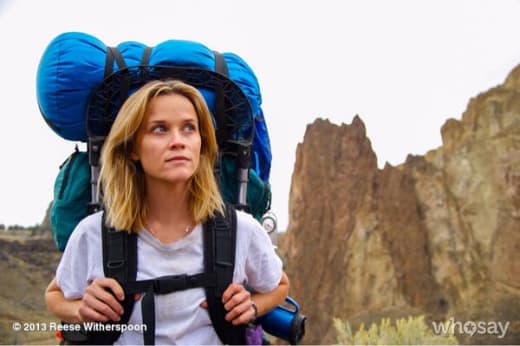 The film is based on the real-life story described on the pages of Cheryl Strayed's biographical account of her walk from California all the way up the West Coast. Director Jean-Marc Vallee and Witherspoon have started filming the movie in Oregon, and when we spoke to Vallee for Dallas Buyer's Club, he had just taken a break from filming Wild.
"We finished our first week. That's why I look this tired," Vallee told Movie Fanatic and laughed.
When it comes to his star, Vallee believes Witherspoon may have the role of a lifetime in portraying a woman who responds to her marriage falling apart by going on a walking pilgrimage. "Reese is amazing and it's going great," Vallee said.
As to why he is shooting solely in Oregon, it appears the state gives him everything he needs to portray Strayed's full journey.
"We're shooting in Oregon. Oregon can double for California as we can recreate the desert part and the mountains."
Here's the full synopsis of Wild:
With the dissolution of her marriage and the death of her mother, Cheryl Strayed (Reese Witherspoon) has lost all hope. After years of reckless, destructive behavior, she makes a rash decision. With absolutely no experience, driven only by sheer determination, Cheryl hikes more than a thousand miles of the Pacific Crest Trail, alone. Wild powerfully captures the terrors and pleasures of one young woman forging ahead against all odds on a journey that maddens, strengthens, and ultimately heals her.