X-Men Days of Future Past Photos: 12 Stills Released!
by Joel D Amos at . Updated at . Comments
After yesterday's blockbuster seven seconds of awesomeness that was the X-Men: Days of Future Past teaser, Movie Fanatic has compiled a series of 12 new stills. The fresh photos feature everyone from Jennifer Lawrence in full makeup as Mystique to our first shot of Hugh Jackman's Wolverine with 1960s versions of Magneto (Michael Fassbender) and Professor X (James McAvoy).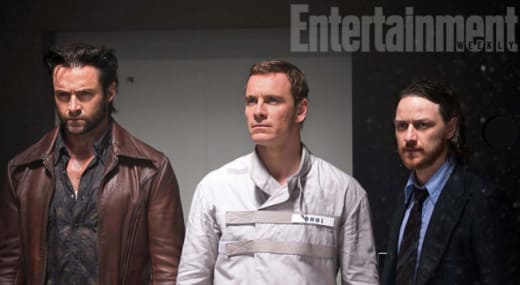 The pictures have arrived from both EW and Empire, and we're loving this hot new pic of Patrick Stewart's return as Professor X and Ian McKellen being back as Magneto. And yes, that is quite the piercing glare from Mystique!
Wolverine nabs a drink, while Ellen Page has a moment in the first look at her character's return to the X-Men world. And how about this shot of Peter Dinklage in his best 1970s garb?!
There's also something really compelling about the casting of Fassbender as Magneto and McAvoy as Professor X as seen in X-Men: First Class. These two not only are impeccable as those characters, but their chemistry is electric and clearly sets the stage for what we all know happens later in the X-Men world.
Lastly, we have two shots from the set: The first is of a playful Lawrence ready to call action…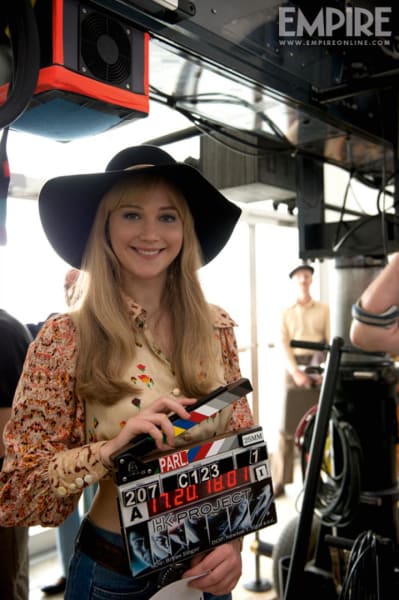 … and then director Bryan Singer giving some guidance to star Stewart.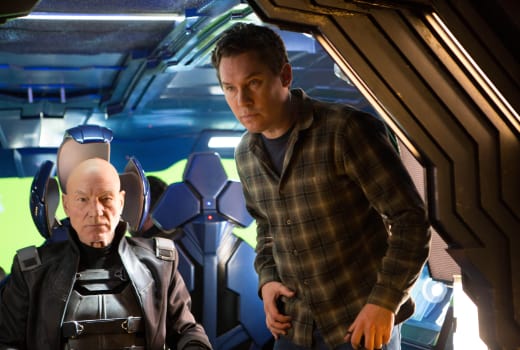 The entire X-Men: Days of Future Past cast has had their moment in the sun. Oh wait, what about Storm?!