About Last Night: Five Character Posters Tease Remake
by Joel D Amos at . Updated at . Comments
Screen Gems has released five character posters for About Last Night that truly capture the feel of the film. Kevin Hart, Paula Patton, Regina Hall, Joy Bryant, Christopher MacDonald and Michael Ealy star in the film that was inspired by the original that starred Demi Moore and Rob Lowe.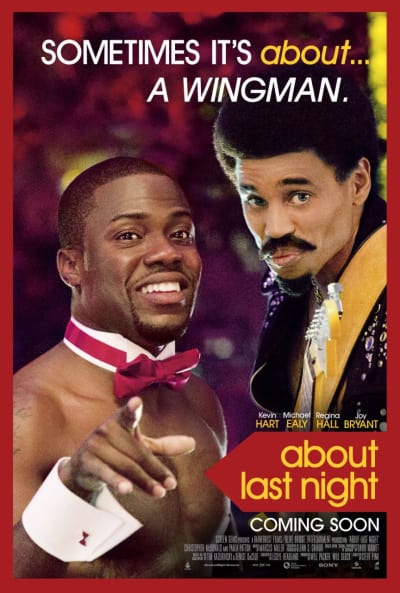 Many times character posters simply show each character posing for the camera, firmly in that role, such as today's release of the Anchorman 2 character posters. What is so refreshing about the following About Last Night character posters is that these achieve that effort of letting us inside the mind of the characters, but all while keeping it within the context of the film.
Check out the Kevin Hart "wingman" poster above, why on earth is he in a bow tie and nothing else? It's that kind of creativity that has us excited for the remake… and that amazing About Last Night trailer doesn't hurt things either.
About Last Night lands on Valentine's Day, 2014.