The first clip from American Hustle features Jennifer Lawrence giving the business to her onscreen hubby, played by Christian Bale. Given that Lawrence is about to set audiences afire in Catching Fire, it's ironic that in this first American Hustle clip, she almost sets the house on fire!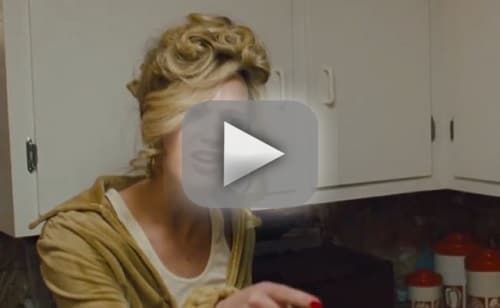 Lawrence and Bale are joined by an all-star cast for director David O. Russell (The Fighter, Silver Linings Playbook), including Jeremy Renner, Amy Adams and Bradley Cooper.
The based-on-a-true-story movie follows the goings-on of the Abscam scandal of the 1970s, and judging by this first clip, it appears the recent Oscar winner is going to steal the movie!
Check out the first American Hustle trailer and see why this film has Oscar buzz written all over it. Lawrence and her American Hustle land in theaters December 13.