Yesterday we premiered the Brick character poster for Anchorman 2, and today we've got the rest of the Action News Team. Steve Carell may have had his moment in the sun, but it wasn't for long as this quartet truly is a team… well, except for that Ron Burgundy character, who probably thinks he's a little above them all.
So, we start with him as Will Ferrell's Burgundy is truly the ringleader, and as we've seen in the Anchorman 2 trailer, he has taken the entire team and they're heading to New York City to climb the mountain that is cable news. Along for the ride is not only Carell's Brick, but also Paul Rudd's Brian Fantana and David Koechner's Champ Kind.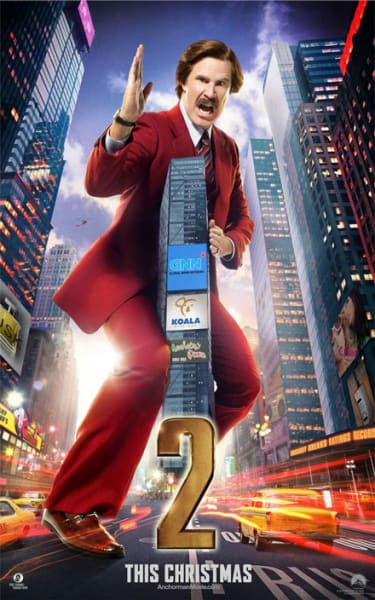 The long-awaited sequel to Anchorman, Anchorman 2: The Legend Continues, hits theaters December 20!