The first character poster for Anchorman 2 has arrived, and we love that the subject of it is Steve Carell's Brick! The first Anchorman 2 trailer may have had you believing that Brick was dead, but alas, that was just Brick being Brick!
And this Brick character poster could not be more apt for the weatherman who resides firmly on the less than intelligent side of the tracks. We love that he appears to be ruling over New York City as the Action News Team has headed to the Big Apple to start their careers as cable news titans in the sequel to Anchorman.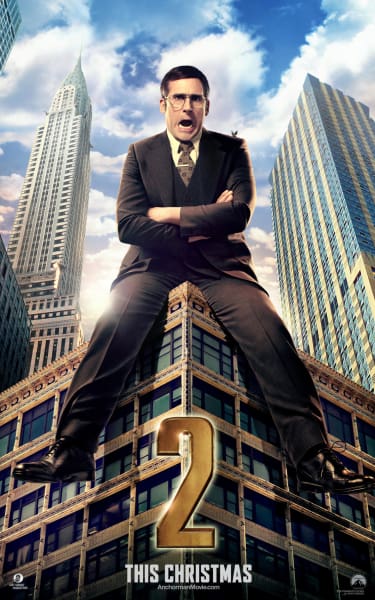 Anchorman 2 hits theaters December 20 and brings back Will Ferrell as Ron Burgundy, as well as fellow cast mates Paul Rudd and David Koechner.