Better get that Scotchy Scotch ready, Ron Burgundy and his Action News Team will be arriving in theaters two days earlier than expected, Paramount has announced. Instead of landing on December 20, the studio will now unveil Anchorman 2 on December 18.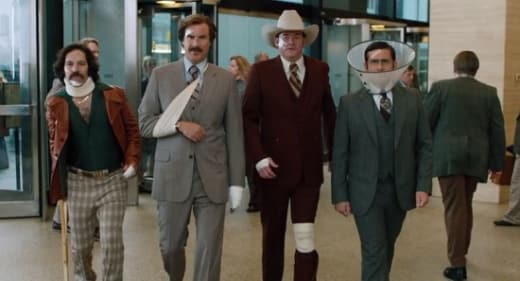 The news arrives a day after we got those first Anchorman 2 clips, and perhaps it has to do with the triumphant response to them that the studio decided to alter the release date. Or maybe, just maybe, it is Hollywood giving audiences a Christmas gift a little early!
As previewed in the Anchorman 2 trailer, Ron and the gang (Paul Rudd, Steve Carell and David Koechner) are tackling the 24-hour cable news world as it is debuted to the universe. Along the way, they will have to deal with a few competitors, such as James Marsden… and Harrison Ford!