If we had told you a few years ago that the world would be weeks away from seeing another chapter in the always awesome life of Anchorman Run Burgundy, the news would have been met with disdain.
Audiences want more Will Ferrell as Ron Burgundy, and by golly, we're getting it on December. Paramount has responded to the weeks away excitement by releasing a new trailer for Anchorman 2 that if nothing else, shows us that perms make the news team look… groovy.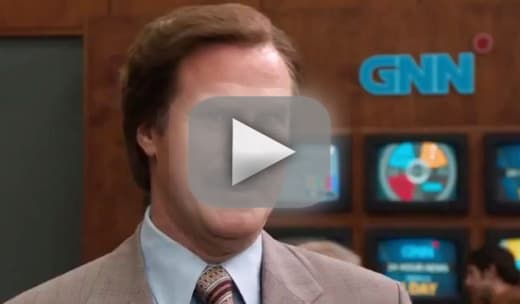 Ferrell, Steve Carell, Paul Rudd and David Koechner are all back, and this time, they are ready to put San Diego behind them and tackle the biggest thing the world has ever seen… 24 hour news!
Christina Applegate returns as Veronica Corningstone, and as we see in the above trailer, she has not lost one ounce of feistiness.