Avengers Age of Ultron: Cobie Smulders Confirms Agent Hill Will Be Back
by Joel D Amos at . Updated at . Comments
Cobie Smulders may not have meant to confirm she is back as Agent Maria Hill in Avengers: Age of Ultron, but her words are out there now.
"I think I'm in Avengers 2, but it is very top secret. I hope I'm in Avengers 2. I didn't get my invitation yet. Well, actually, they know I'm in it but they don't know to what degree I'm in it," Smulders said to the Calgary Herald. And there you have it!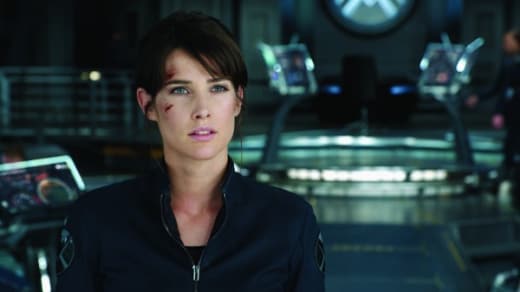 "I am really excited to read the script because they are introducing Quicksilver and the Scarlet Witch into the Avengers universe and the bad guy [Ultron] is going to be very interesting."
And we now know that Aaron Taylor Johnson is Quicksilver, and rumors are pretty strong that Elizabeth Olsen will be Scarlet Witch.