Avengers Age of Ultron: Elizabeth Olsen Talks "Love" of Scarlet Witch!
by Joel D Amos at . Updated at . Comments
Just a day after it was officially announced that Elizabeth Olsen and Aaron Taylor-Johnson had been cast as Scarlet Witch and Quicksilver in Avengers: Age of Ultron, Olsen is talking about her absolute excitement over tackling the role.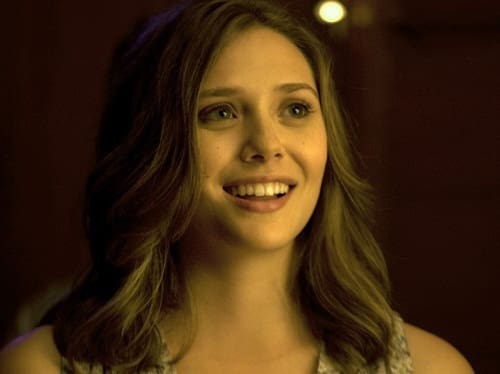 If you know anything about Olsen's career, she has an affinity for characters who -- how can we say this? -- have a few issues of the mental sort. Her turn in Martha Marcy May Marlene sure shows that. It seems that once she dove into the world of Scarlet Witch, she found that that character isn't exactly stable either!
"I just love Scarlet Witch. I love her. It's so funny because I'm often talking about all these psychologically damaged people, but when you talk about Scarlet Witch... she is a messed up lady," Olsen said to Moviefone.
"She has got more (expletive) to deal with than anybody else I know. I'm excited to figure out what's appropriate to use for her, because there's so much material from all of these decades, and we're going to tell this one story. So to be able to choose what you're going to bring into it from all of this abundance, it's really fun."
Olsen visited with Joss Whedon and clearly the two hit it off. "I hung out with Mr. Whedon recently. I'm really excited about this movie," Olsen admitted.
"I'm so excited about Scarlet Witch. I have had so much fun reading all about her and I am learning new words that I had to look up on Wikipedia. I'm really enjoying it."