After his comments at a Man of Steel DVD fan event, Zack Snyder all but confirmed that Lex Luthor would be in Batman vs. Superman. Rumors have long suggested that fact and there are even a few casting rumors that seem to have some merit.
Thoughts of Bryan Cranston or Mark Strong have dominated fans of Superman as the greatest potential to be Luthor. Yet, we have a new one that has been floating around the internet today… and we at Movie Fanatic kind of love it!
Former 666 Park Avenue and Lost star Terry O'Quinn is the subject of the latest rumors to play the evil man who has long held a grudge towards Superman!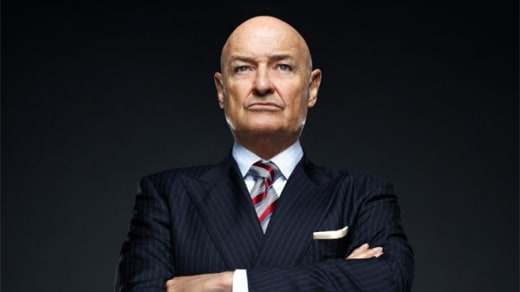 As Batman vs. Superman gears up shooting in Michigan in 2014, casting has to be generating some serious speed as the calendar races towards the end of the year. We think that O'Quinn would be an original choice, to say the least. As fans of Lost can attest to, he can be both charming and menacing. His character, frankly, was our favorite during the show's long run.
So tell us…
Is Terry O'Quinn right to be Lex Luthor?
If not… then who should be Lex Luthor?
And while you have Batman vs. Superman on the brain, check out what Christian Bale said about Ben Affleck as Batman!