Justin Bieber is back on the big screen, teased in the Believe trailer. Bieber is a little more grown up (in age) and is eager to show his fans how he lives now in his concert film/documentary follow-up to his blockbuster Never Say Never.
The film has released its first poster, and its subheading says it all, "Behind the headlines, beyond the spotlight, lies the real story."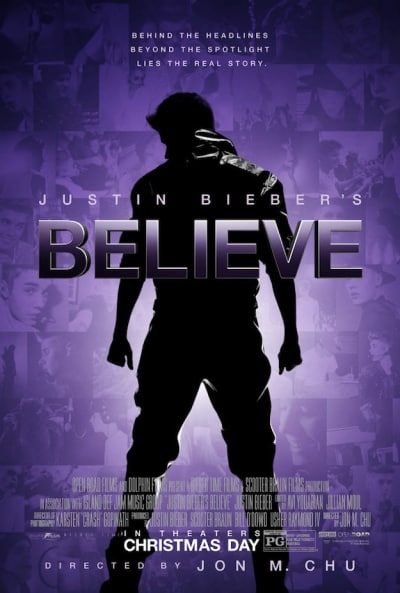 Perhaps the singer will give insight into his life beyond what has been chronicled on gossip sites across the globe as controversy seems to follow his every move.
Believe is about the music and the Canadian wonder has been selling out stadiums across the globe, proving that his fans care about his music, more than his mayhem. Believe hits theaters as a true Christmas gift to his fans on December 25.