Catching Fire Exclusive Giveaway: Win Katniss Portrait & More!
by Joel D Amos at . Updated at . Comments
Catching Fire fever is heating up with the film's release date of November 22 getting oh-so close, Movie Fanatic has a treat for our readers. Enter our Catching Fire exclusive contest now to win some Catching Fire prizes that will surely be like a joyous arrow to your heart from Katniss herself.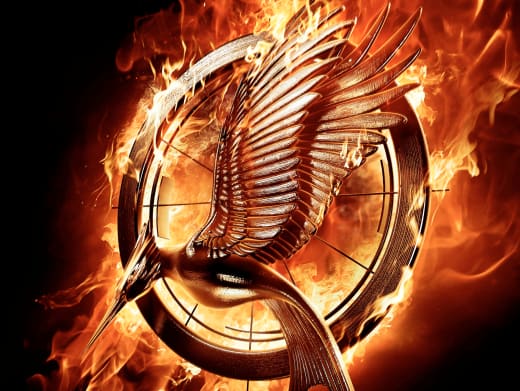 One lucky winner will receive The Hunger Games on DVD, a Mockingjay pin, Katniss' official Capitol portrait, as well as the Capitol portraits of Peeta and Finnick. Also look for a Quarter Quell poster that celebrates the 75th anniversary of the Hunger Games and the final Catching Fire poster that has set fans' hearts afire!
This second film in the book series by Suzanne Collins, teased in the Catching Fire trailer, finds Katniss and Peeta on a Victory Tour that is cut short when it appears their celebrity is fanning the flames of revolution. President Snow decides it's time for the Quarter Quell, an all-star Hunger Games that will put Katniss and Peeta back in the ring. His hopes are that they won't be so lucky this time and all resistance will die with them in the Games.
To enter, use the widget below to enter on Facebook or Twitter. There are three unique ways to enter, and by entering all three ways you can increase your chance at winning! And enter now, this prize pack's winners will be announced November 22, and may the odds be ever in your favor.