Hot on the heels of yesterday's release of the Maggie Q as Tori Divergent character poster, Summit Entertainment has released another today. Mehki Phifer gets his spotlight with his Max character poster that for readers of the book series has got to be a thrill.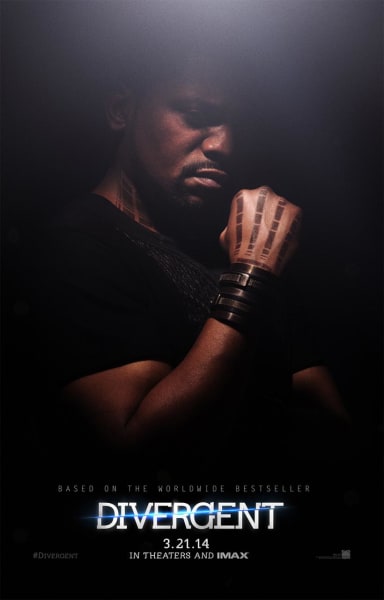 Phifer is a character that is described as "fearless and intense," and boy, does he strike that pose in his first character poster.
Max is the leader of the Dauntless faction, one of the Divergent Five Factions and their name is truly apt. They are the ones who show extraordinary bravery and fortitude.
Divergent stars Shailene Woodley as Tris, as well as an all-star cast of Theo James, Ry Stevenson, Jai Courtney, Miles Teller and Zoe Kravitz. Intrigued? Check out the Divergent trailer for more.