Divergent Poster: Shailene Woodley & Theo James Stare Down The Future
by Joel D Amos at . Updated at . Comments
Hot on the heels of a bevy of Divergent character posters, including those for Maggie Q and Mekhi Phifer, Summit Entertainment has released a fresh one-sheet with stars Shailene Woodley and Theo James.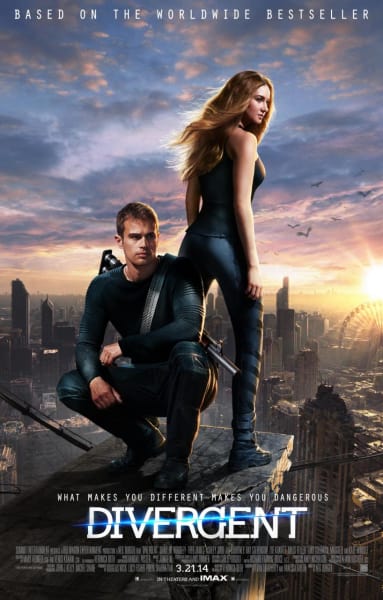 Woodley's Tris is our heroine who, when she discovers she does not fit into one of the five virtue-based factions, is labeled a Divergent and that is seen as a danger to the government. James' Four quickly becomes her ally, and as we see in the Divergent trailer, a revolution may be on the agenda.
Divergent features an all-star cast that also includes Kate Winslet, Miles Teller, Zoe Kravitz, Ray Stevenson, Ashley Judd and Tony Goldwyn. Look for the highly anticipated YA page-to-screen effort on March 21, 2014.