This time next year, fans of Dumb and Dumber will have already seen the sequel! Universal has announced that it will release Dumb and Dumber To on November 14, 2014… a dream sequel that has been ten years in the making.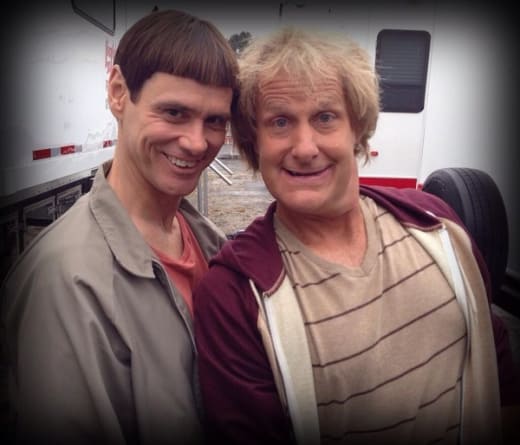 Jim Carrey is back as Lloyd Christmas and Jeff Daniels returns as Harry Dunne in the Farrelly brothers' latest that not only brings back those two comic geniuses, but also Pretty Bird Billy!
We've seen that Dumb and Dumber To set photo, now… it's about time for a first teaser, no?