We've got some casting news, that appears to be a no-brainer. Kate Upton has been approached about starring in the upcoming Entourage movie as a love interest for Adrian Grenier's Vince. Given Vince's taste in women over the years during the show's run on HBO, we think Upton would fit right in.
Upton is one of the most well-known models in the world right now, but is no stranger to film. She had a part in the Farrelly brothers' The Three Stooges movie (photo below), has also done parts in Tower Heist and is currently set to star in The Other Woman with Cameron Diaz and Leslie Mann.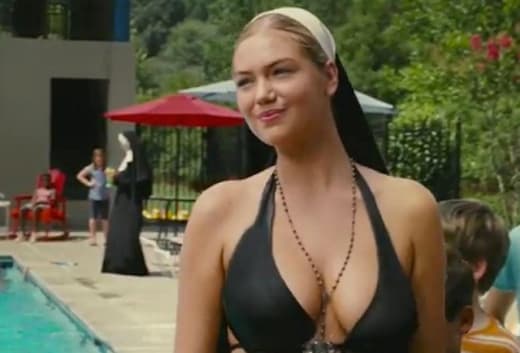 After talks to get the wildly popular HBO series to the big screen seemed to stall, in our Jerry Ferrara exclusive interview he told us, "it's a go." And then, days later it was announced that in fact all the details had been ironed out.
Now with Upton potentially attached, we'll stand by with bated breath for any plot points!