Doug Ellin, creator of Entourage, is clearly thrilled that the film is a go and all parties are on board. The writer-director took to Instagram to post a photo of the entire cast back together (we're guessing for a script read-through for the Entourage movie) with the caption, "January 16 start date. Getting pumped."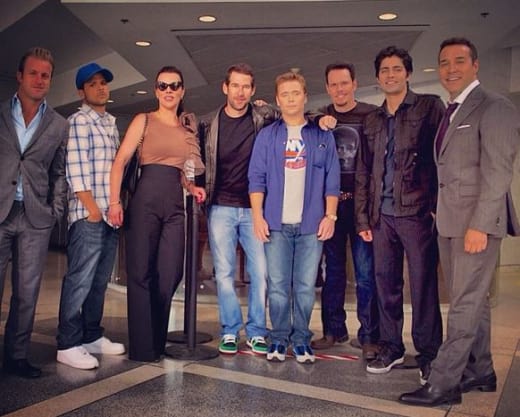 As you can see, the gang's all here -- (from left to right) Scott Caan, Jerry Ferrara, Debi Mazar, Doug Ellin, Kevin Connolly, Kevin Dillon, Adrian Grenier and Jeremy Piven.
No release date yet for the film based on the HBO show that ran from 2004 to 2011, but we'll keep you posted!