Fast and Furious 7 First Scene on Fast and Furious 6 Blu-Ray
by Joel D Amos at . Updated at . Comments
While Movie Fanatic reported on the bonus features that were announced for the Fast and Furious 6 DVD and Blu-Ray release of December 10, there is one we didn't know about until we just got the hot little disc in our hands.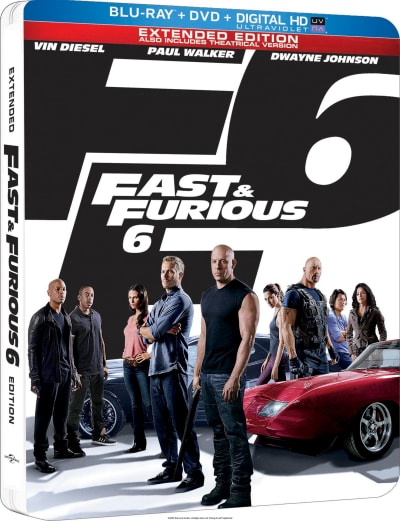 Those who pick up the Fast and Furious 6 home video will get the first scene from Fast and Furious 7. In case you want a clue as to what it is, check out this somber Fast and Furious 7 set photo posted by star Vin Diesel.  
Just so you know, this news is a spoiler if you haven't seen Fast and Furious 6 yet as the post-credits scene reveals a little something that is pivotal to the first scene of Fast and Furious 7… so you are warned.
At the end of Fast and Furious 6, Jason Statham appears as the villain and promptly kills Han. That first Fast 7 scene is Han's funeral.
Stay with Movie Fanatic for our full review of the Fast and Furious 6 DVD and Blu-Ray on December 10. Fast and Furious 7 arrives July 11, 2014 with Paul Walker returning and Kurt Russell joining the cast!