Fast and Furious 7 Set Photo: Vin Diesel with Ronda Rousey!
by Joel D Amos at . Updated at . Comments
Vin Diesel has certainly got a way with his fans, keeping them abreast of his latest projects via his Facebook account. He has posted a Fast and Furious 7 set video and a slew of pictures, including our first look at Kurt Russell.
Now, he has done it again with a fresh pic and our first look at new-to-the-franchise Ronda Rousey. If you wonder why you've heard that name before, it is because she is a UFC champ!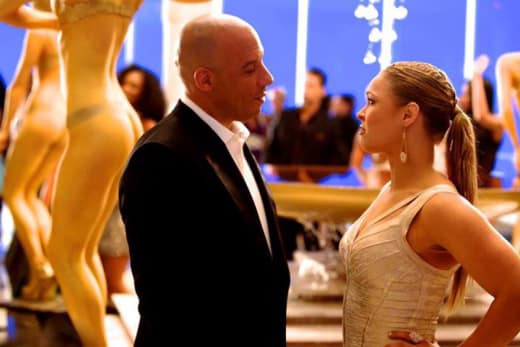 Diesel is back with Dwayne Johnson with James Wan directing Fast and Furious 7. Look for it to hit theaters July 11, 2014.