Getaway caps off what some could call the year of Ethan Hawke. The actor had a 2013 that found him in The Purge, Before Midnight and now as a former race car driver in Getaway in a race against time to try to save his kidnapped wife. Getaway lands on DVD and Blu-Ray with a bevy of bonus features that those who feel the need for speed, will thoroughly enjoy.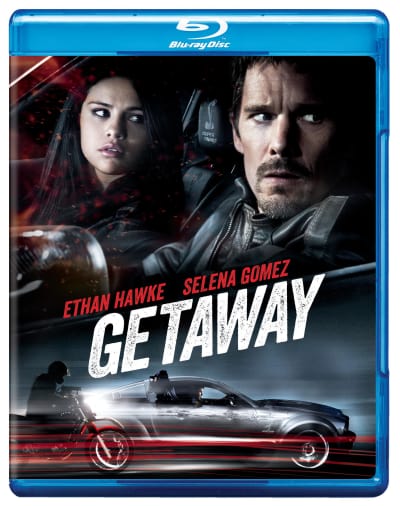 Although Getaway was not the best received movie in theaters (check out our Getaway review), it may also have had the misfortune of arriving at the tail end of a summer movie season where audiences were simply ready for the fine (read: Oscar bait) films that fall brings.
Hawke is joined in the adrenaline pumping film by Selena Gomez as a reluctant passenger (or is she?). See, as the Getaway trailer teases, the story follows what happens when Hawke's character arrives home and gets a phone call that his wife has been kidnapped. He is instructed to steal a car from a nearby garage and then is forced to follow every bit of direction that comes his way. It all leads to some sort of bank heist, but we don't want to ruin a thing for you.
For a film like this, what can improve the experience is the bonus features and Getaway does not disappoint. The cat stunt coordinators on this film have outdone themselves in every way and therefore, the Crash Cams featurette on the DVD and Blu-Ray are the most original of ideas in how to present what is going on in the actual stunt car during a filmed stunt sequence. It's electric to say the least. And you may just get whiplash alone from simply viewing it.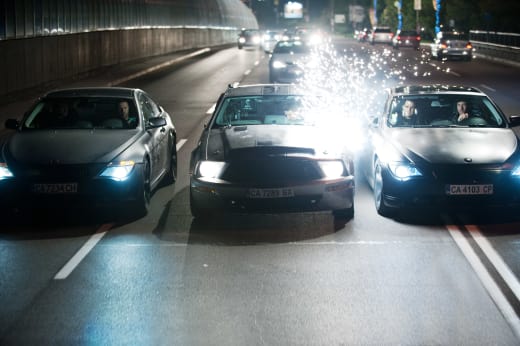 In that vein, the Destroying a Custom Shelby bonus feature will show how painstaking it is to destroy a car, however nice it is, all while getting that perfect shot. See in filmmaking it is not just about the crash, it's about the moments leading up to the crash and the actual trajectory of the car and what's left of it and how that can be filmed. This bonus features is a fascinating look at that process.
Metal and Asphalt is also a car-centric feature that we won't ruin at all, other than to say if you are a car movie person, it is a must see. (And so is our Top 10 Movie Car Chases!).
And for fans of Selena Gomez, the Selena Gomez: On Set feature is a fun addition.