The sequel to Sin City is based on the beloved Frank Miller graphic novel A Dame to Kill For. So, when people gathered for the American Film Market annual event, something struck the eye of Bloody Disgusting… the poster for the Sin City sequel below.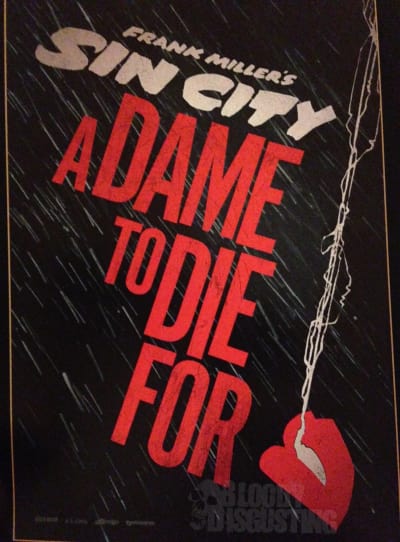 Notice the title is Sin City: A Dame to Die For? Some may say it's pure semantics, but it represents a noticeable change in tone. To "kill" and to "die" are quite different, and it leaves us wondering if the entire tone of the Robert Rodriguez-directed sequel has changed.
Here's the first poster: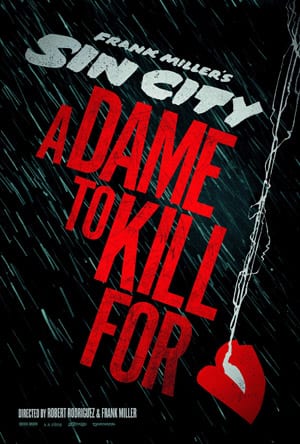 What hasn't been altered is its stellar cast with Josh Brolin, Eva Green, Mickey Rouke, Jessica Alba, Bruce Willis, Jamie King, Joseph Gordon-Levitt, Rosario Dawson, Dennis Haysbert, Jeremy Piven, Ray Liotta, Juno Temple, Stacy Keach and Christopher Meloni all starring.
Sin City: A Dame to Die For… will be released August 24, 2014.
Stay tuned for confirmation if indeed the title has been changed.