Believe it or not, Thanksgiving is coming up fast and that kicks off the holiday movie season. There are numerous films that sit high on the expectation scale including Catching Fire, Anchorman 2 and The Hobbit: The Desolation of Smaug.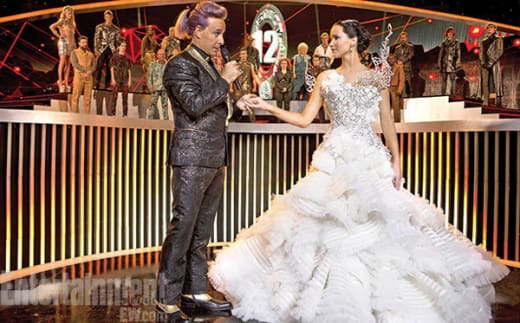 But, there are also others like The Best Man Holiday, Vince Vaughn's Delivery Man, Keanu Reeves' return to martial arts in 47 Ronin and Disney's latest animated gem Frozen.
And let's not forget we're still in the midst of Oscar season and fans of award-worthy fare can look forward to David O. Russell's American Hustle, Martin Scorsese's The Wolf of Wall Street, August: Osage County, the Coen brothers' Inside Llewyn Davis, Ben Stiller's The Secret Life of Walter Mitty and Alexander Payne's The Descendants follow-up, Nebraska.
So let us know...
What's the most anticipated movie this holiday season?
Also arriving… let us know if any of these are your choices in our comments section below: Oldboy, Homefront, Black Nativity, Mandela: Long Walk to Freedom, Her, Out of the Furnace, Walking with Dinosaurs, Lone Survivor and Tyler Perry's A Madea Christmas.