The first poster for How to Train Your Dragon 2 has arrived and it features our favorite man-dragon tandem looking closer than ever.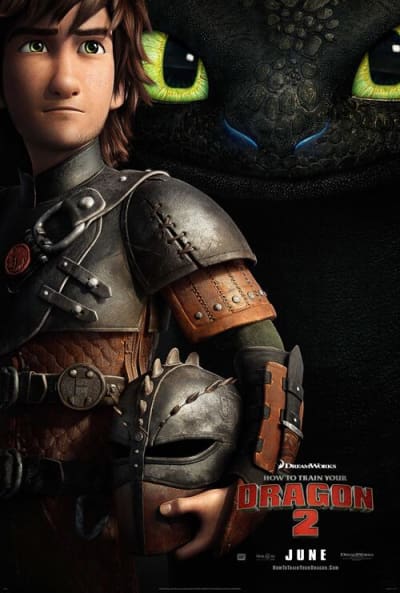 Hiccup (Jay Baruchel) and his dragon friend Toothless appear to have taken their unheard of friendship even further, judging by that How to Train Your Dragon 2 teaser.
The film picks up where How to Train Your Dragon left off, and just as Hiccup's village believes that they have found a peace with the dragons of their world, Hiccup and Toothless discover a race of dragons in an ice cave that threatens the peace.
The original film's cast is back including Craig Ferguson, America Ferrera, Christopher Mintz-Plasse, Kristen Wiig, Gerard Butler and Jonah Hill. Look for How to Train Your Dragon 2 on June 13, 2014.