Island of Lemurs Madagascar Trailer: Nature's Greatest Explorers
by Joel D Amos at . Updated at . Comments
Morgan Freeman is one of the best nature documentary narrators out there. His work on Born to be Wild (one of our Best Movies of 2011) and March of the Penguins is legendary. He's back narrating a fascinating look at lemurs, who are described as "nature's greatest explorers" in a new film from Warner Bros. that lands April 4, 2014. The film has released its first trailer and it is simply gorgeous.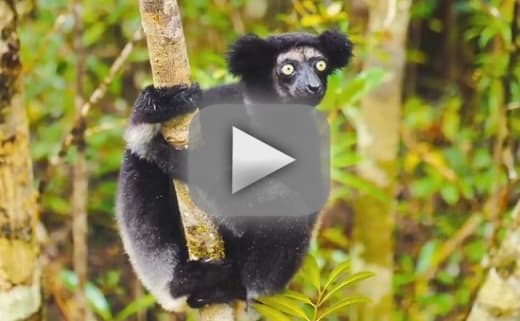 Island of Lemurs: Madagascar reunites Freeman with Drew Fellman, who wrote and produced Born to be Wild, as well as director David Douglas, who was that film's director of photography.
Filmed completely on IMAX 3D cameras, the film takes a look at the astounding world of Madagascar. Not many know that lemurs arrived on the island millions of years ago and have evolved into hundreds of unique species, who are unfortunately extremely endangered. 
The film also has debuted its first poster!