In the category of "why did this takes so long?" comes news that Fox Searchlight is developing a biopic of J.R.R. Tolkien.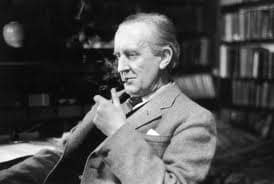 With The Hobbit: The Desolation of Smaug hitting theaters in December and The Lord of the Rings trilogy being among the highest grossing film series of all time, it seemed like only a matter of time before the camera turned on the man who created Middle Earth in the first place.
The film, tentatively titled Tolkien, will center mostly on the author's younger years as a student and a soldier during World War I. We think that many of those experiences will be paralleled with what he came up with on the pages of his iconic books.