It's a Merry Christmas (circa 2015) for fans of Mission: Impossible 5 as Paramount Pictures announced today that the follow-up to Mission Impossible: Ghost Protocol will hit theaters December 25, 2015.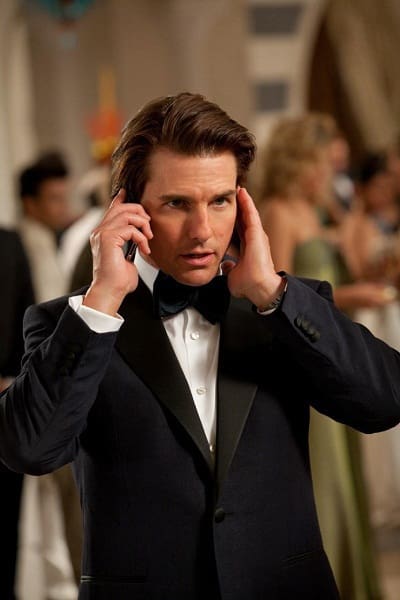 Tom Cruise will return as Ethan Hunt and we hear that Jeremy Renner will return as well. But, what we don't know is whether Paula Patton will be back… let's just say we hope she will be as she was a fantastic addition to the team.
Mission Impossible: Ghost Protocol banked $700 million globally before it was done and became not only the highest grossing Mission: Impossible film, but the highest earning film in Cruise's blockbuster career. 
And while you have Cruise on the brain, tell us: What is the best Tom Cruise movie moment?