Mr. Peabody and Sherman may not hit theaters until March 7, but that will not stop them from getting into the holiday spirit. 20th Century Fox has released a Thanksgiving-themed Mr. Peabody and Sherman poster that shows off the world's most intelligent dog in his pilgrim best.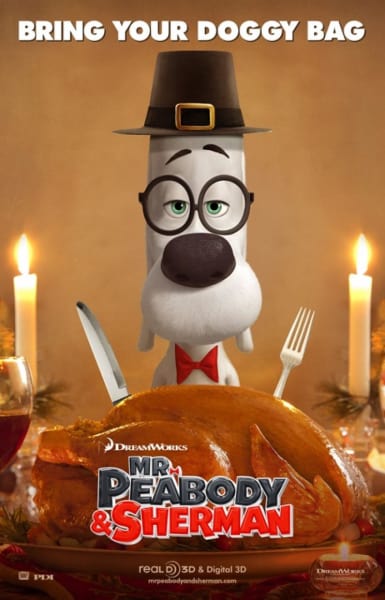 As we saw in the first Mr. Peabody and Sherman trailer, Ty Burrell voices the titular dog, who is actually probably smarter than 80 percent of the humans out there! Max Charles voices Sherman, the boy who is adopted by Mr. Peabody, and as the film shows, even the most unorthodox of situations can produce a perfect family.
So, as Mr. Peabody says, "Bring Your Doggy Bag," and have a Happy Thanksgiving!