Noah International Trailer: End of the World is Just the Beginning
by Joel D Amos at . Updated at . Comments
Fresh off that stunning Noah trailer, Paramount Pictures has unleashed its international trailer for the Darren Aronofsky film that simply screams "epic!"
Russell Crowe is Noah, the biblical hero who hears the voice of God and promptly builds an ark to save his family and "the innocents." He is tasked with gathering the animal kingdom -- two by two -- from the coming cleansing of the world of the evil that dominates it.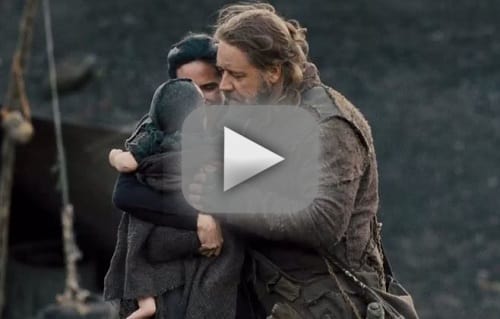 Noah also stars Oscar winners Jennifer Connelly and Anthony Hopkins, as well as former Harry Potter star Emma Watson and Logan Lerman, Ray Winstone and Kevin Durand. 
Noah opens March 28, 2014.