RoboCop International Trailer: What Kind of Suit of This?
by Joel D Amos at . Updated at . Comments
With each successive RoboCop trailer, we at Movie Fanatic get more and more sold that this is a remake worthy of the pop culture explosion that was the original. Where Peter Weller became a household name with his turn in the 1980s classic, so too we believe will Joel Kinnaman in the version that lands February 12, 2014.
Now that Columbia has released the first international trailer for RoboCop, the film has moved to the top of our dance card for must-see movies of early 2014.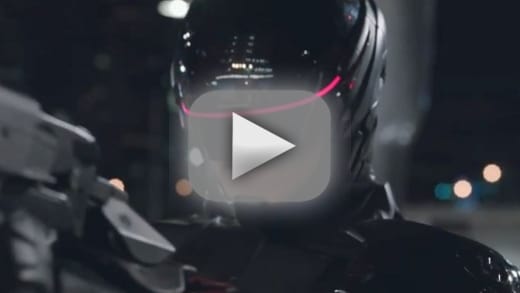 Kinnaman, who looks badass in this RoboCop poster, is joined by an all-star cast by Michael Keaton, Gary Oldman and Samuel L. Jackson (the hair!) in the film that follows what happens in a future where crime has taken over and it seems that good folks have nothing hopeful to turn to.
That is until Kinnaman's cop nearly dies and, within inches of death, is placed inside a machine that will turn him into RoboCop!