Hot on the heels of that impressive RoboCop movie trailer, we've got a fresh poster that tells it like it is: "Crime has a new enemy."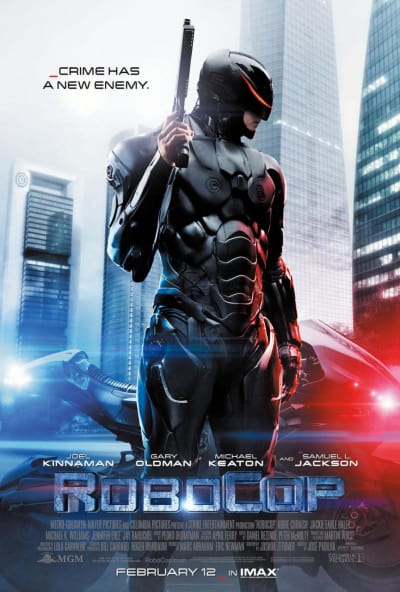 Joel Kinnaman steps into the metallic suit made famous by Peter Weller in the 1980s. He is a man who was living a happy life with his wife and child when tragedy struck and left him inches from death. Thanks to a robotic corporation named OmniCorp, he can "live" again… this time as RoboCop.
Crime is running rampant and America needs an answer to the outlaws who are running the world and keeping people scared. The answer is RoboCop.