The second RoboCop trailer has landed and it starts in the best of ways, with star Samuel L. Jackson giving one of his classic monologues. As he goes through his speech, he slowly builds up to a classic Jackson crescendo and says, "Why is America so Robo-Phoboic?" And… we're off!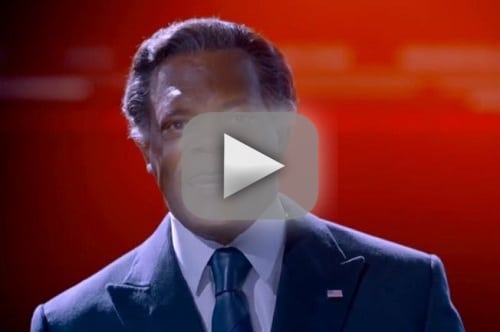 It is the year 2028 and the leader in robot technology, OmniCorp, has been using robots across the globe to ensure peace in the world's streets. Yet, as Jackson says, it is not being used in the United States. That is about to change as the corporation, led by Michael Keaton's executive and Gary Oldman's scientist, will put a man in a robot to ensure the streets of Detroit are safe. That man… is Joel Kinnaman's Alex Murphy. He will become RoboCop!
RoboCop hits theaters February 12, 2014 and updates the world first seen in the 1980s classic starring Peter Weller.
We caught up with the RoboCop cast at Comic-Con and to say they were excited for audiences to check out their update on a classic... is a gross understatement.