The Amazing Spider-Man 2 Photo: Jamie Foxx Gets Electric
by Joel D Amos at . Updated at . Comments
Jamie Foxx is Electro, simply saying the words has to get fans of Spider-Man excited for the square-off that will be when The Amazing Spider-Man 2 hits theaters May 2, 2014. The Academy Award winner has incredible depth and power and we cannot think of a better actor to go toe-to-toe with Andrew Garfield as the webbed wonder, especially given the breadth of the Spider-Man villain backstory.
Sometimes it's hard to get an impression of what an actor brings to a role, but not with the latest photo of Foxx as his pre-Electro form, the character Max Dillon. As told to us by Foxx at Comic-Con, the man who becomes evil more than has his reasons for his villainy. When someone has been alienated by society and by those he cares about, he has nothing to lose and that has the potential to be utterly frightening.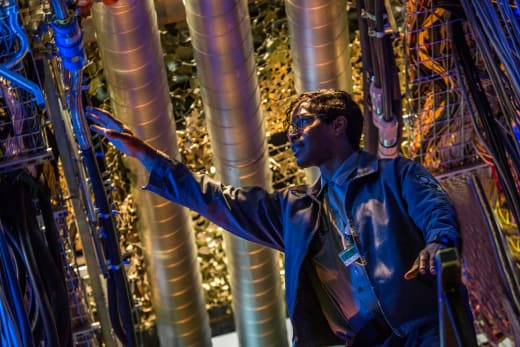 Marc Webb's second Spider-Man chapter also features Paul Giamatti as Rhino and of course brings back Emma Stone as Gwen Stacy.