The Hobbit An Unexpected Journey Extended Edition DVD Review: Middle Earth Magic
by Joel D Amos at . Updated at . Comments
The Hobbit: An Unexpected Journey has released an extended version of the first film in Peter Jackson's The Hobbit trilogy. Jackson did a similar thing with each of his films in the Lord of the Rings trilogy, and with each one of those, given that the director had more filmed than he could use with the theatrical release, the additional footage is warranted for those who are absolutely fanatical about the world created by J.R.R. Tolkien.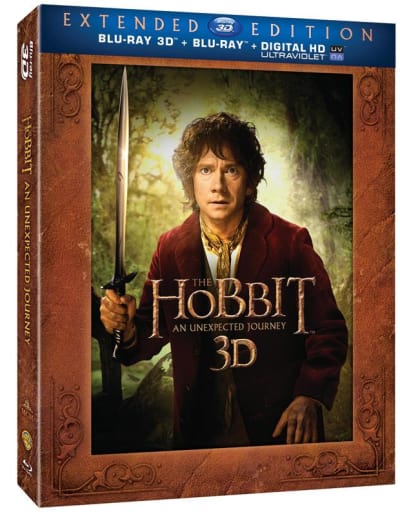 Jackson has added 13 minutes of extra film footage and nine hours of new bonus features since the previous release of The Hobbit: An Unexpected Journey DVD. You can see what we thought of the film itself in our theatrical The Hobbit: An Unexpected Journey review, and yes… we liked it quite a bit.
But when it comes to the new extended version release, we have to start with the new audio commentary by the man behind the magic, Jackson, along with Philippa Boyens, his co-producer/screenwriter. Not only do the duo give insight into the new footage and put its addition into context, but their comments on the existing footage have an elevated feel to it compared to the previously released DVD.
Also a highlight is the utterly fantastic The Appendices, a multi-part documentary focusing on various aspects of the film and The Hobbit Trilogy. Those who scoffed at the fact that Jackson turned one J.R.R. Tolkien book into a three-part film series will have their fears abated with the Appendices documentary features. There was so much rich material left by Tolkien in his appendices that it only made sense to bring those thoughts to life within the context of the entire The Hobbit world.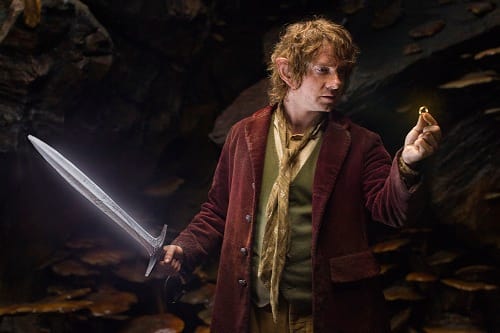 The Appendices also chronicle the history of the making of The Hobbit: An Unexpected Journey from the pre-production effort to delving deep into the various departments in Jackson's filmmaking world that brought his vision to life. The feature on the "boot camp" for his cast is fascinating as it shows how they were all turned from actors into dwarves and hobbits!
Also, it's hard not to talk about a special effects-laden film like Jackson has produced without a look at WETA, and for fans of the SFX house, the bonus features that go into their movie magic is… well, magical. And our desire to go to the land of Middle Earth in real life, New Zealand, gets a terrific bonus feature called, aptly, "New Zealand: Home of Middle Earth.