The Hobbit The Desolation of Smaug Character Banners: Gandalf, Bilbo & More!
by Joel D Amos at . Updated at . Comments
As the release date of December 13 inches ever closer for The Hobbit: The Desolation of Smaug, Warner Bros. has released five new character banners! They include Ian McKellen's Gandalf, Richard Armitage's Thorin Oakenshield and the Elven warriors Legolas (Orlando Bloom) and Evangeline Lilly's Tauriel.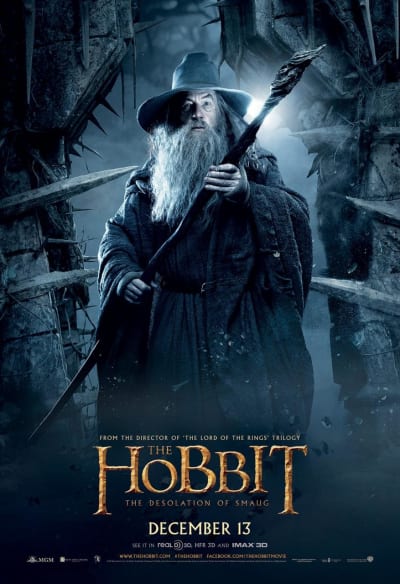 Also in the mix is Luke Evans' Bard the Bowman and of course the man himself, Martin Freeman as Bilbo Baggins.
Check out an astounding three-minute The Hobbit: The Desolation of Smaug sneak peek to get a true feel for the latest Peter Jackson chapter in his The Hobbit trilogy, picking up where his The Hobbit: An Unexpected Journey left off.