For fans of the J.R.R. Tolkien book The Hobbit, there's a certain spider that the mere thought of brings chills to your entire body. Warner Bros. has released a new poster/banner hybrid featuring Bilbo Baggins with his sword out ready for a fight. Little does he know what will happen next as that aforementioned spider lurks in the distance, ready to completely ruin his day.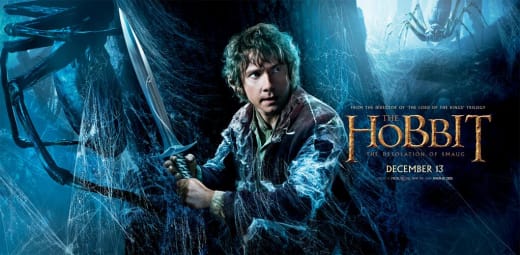 The Hobbit: The Desolation of Smaug trailer shows that the adventure to liberate the homeland of the dwarves from the evil dragon Smaug gets closer to happening.
We also know the release date of December 13 is getting closer as the film's director has released his final Peter Jackson video blog from the set as he completes last minute shots for this film and the follow-up, The Hobbit: There and Back Again..