The Hobbit The Desolation of Smaug Tauriel Trailer: You Like Death?
by Joel D Amos at . Updated at . Comments
Sure, Evangeline Lilly as Tauriel is a character whose addition was added to J.R.R. Tolkien's The Hobbit world for the film The Hobbit: The Desolation of Smaug. But, from what we've seen so far, we can't wait to see the Elven warrior in action when the latest Peter Jackson movie lands December 13.
Warner Bros. must know they are on to something with Lilly's role as they have released a Tauriel-centric trailer for the second chapter in The Hobbit trilogy.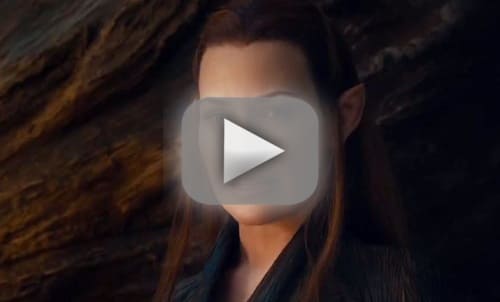 Tauriel may not have been in the book, but she is a force to be reckoned with in the film series. Don't you just love how, moments before she is ready to fight, she asks, "You like death? Then let me give it to you!"
The Hobbit: The Desolation of Smaug brings back Martin Freeman as Bilbo, Ian McKellen as Gandalf and Orlando Bloom as Legolas.