The LEGO Movie Poster: Story of a Nobody Who Saved Everybody
by Joel D Amos at . Updated at . Comments
Warner Bros. has unveiled a poster for its The LEGO Movie that features its entire cast of characters. We've gotten a closer look at Will Arnett as Batman and Charlie Day as the Happy Astronaut, but everyone's on the run in the latest one-sheet from the film arriving courtesy of directors Phil Lord and Chris Miller.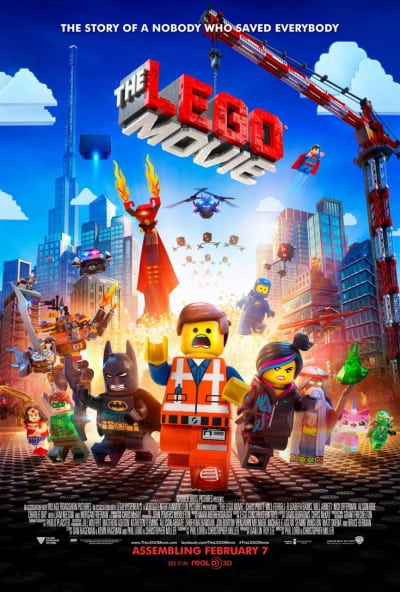 The LEGO Movie trailer teases the story and it's hard to imagine a more creative team bringing it to life than the guys who brought us Cloudy with a Chance of Meatballs and 21 Jump Street!
Look for The LEGO Movie in theaters February 7, 2014.